****Updated with Schedule and Groupings**** Barrie Jr. Sharks Pre-Season On-Ice Camp
---
---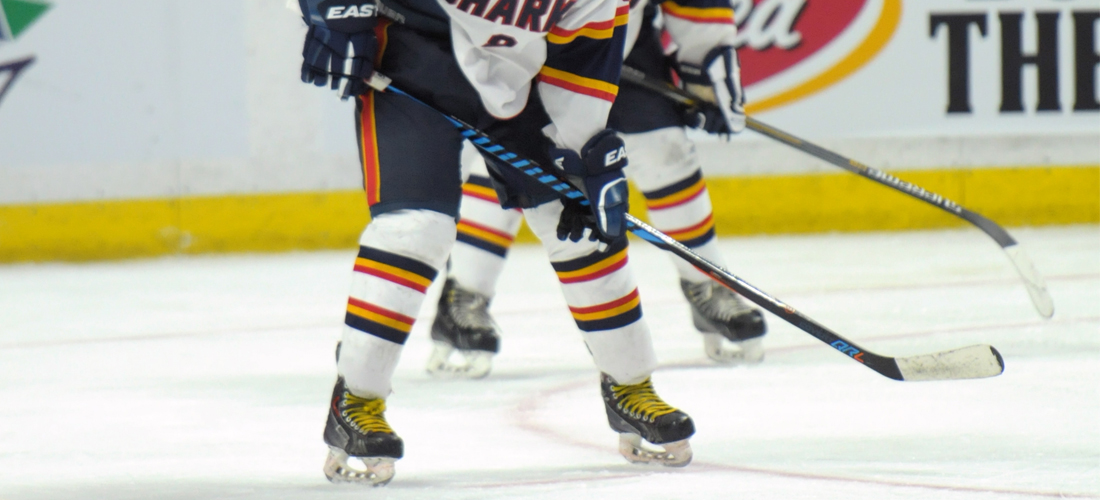 ---
Group 1
U9
Group 2
U9-U11
Group 3
U13
Activity
Time
Activity
Time
Activity
Time
Check in
8:00am
Check in
9:00am
Check in
10:00am
Ice session #1
8:30-9:20am
Ice session #1
9:30-10:20
Ice session #1
10:30-11:20
Dryland
9:30-10:30am
Dryland
10:30-11:30am
Lunch
11:30-12:00pm
Lunch
10:30-11:00am
Lunch
11:30-12:00
Dryland
12:30-1:30pm
Ice session #2
11:30-12:50
Ice session #2
1:00-2:20pm
Video
1:30-2:00pm
Video
1:30-2:00pm
Video
2:30-3:00pm
Ice session #2
2:30-4:00
Dismissal
2:00pm
Dismissal
3:00pm
Dismissal
4:00pm
Group 1
Group 2
Group 3
Maëlle Elizabeth Michie
Lila Evelyn Kilfoyle
Riley Breton Parsons
Emily Margaret Walton
Everly M Sachkiw
Mia Elizabeth Hutcheon
Elsie Currie
Charlotte Thompson
Charlie Anne Bromenshenkel
Brooke Brianna Dorothy Clarke
Kassidy Lou Grant
Tessa M Glatt
Paige Vella
Becca Brett
Lauren Marguerite Datema
Elaina Jane Hathaway
Mila Wall
Callie Jade Elliott-Aldred
Phoebe Zyla
Makayla McCool
Lila Elizabeth Martin
Harper Jean Thompson
Sophie Irene Rilett
Shaena Elizabeth Kathleen Adams
Baylee McKenna Barker
Ruby Mae Fisher
Katie M Gillespie
Drew Eva Oshell
Wren Daynard
Jayden Rice
Paige Murphy
Ella Clarke
Kaelyn Amy Kowalewicz
Rosie Joan Upham
Kennedy Scott
Valentina Silvana Dominguez
Hayley V Ruffolo
Maeve Burke
Sophie Oulton
Rowan Robin Anna Pasco
Audrey Margaret Irwin
Adalynn Constantine
Nya Constantine
Oakleigh Pamela-Jane Van Niekerk
Stella Louise Bromenshenkel
Join the Barrie Jr. Sharks at the end of the summer for 3 FULL DAYS jam-packed with hockey activities to get you game-ready for the 2023-24 hockey season! This year's camp will include high-quality skating instruction from Paul Matheson, Goalie instruction by Jeremy Redquest along with hockey skills from World Championship player Jessie Eldridge and our Barrie Jr. Sharks coaching staff and players!
When: Monday, August 28th to Wednesday August 30th
Group 1 - 8:00am-2:00pm
Group 2- 9:00am-3:00pm
Group 3 - 10:00am- 4:00pm

Schedule: Camp participants will skate 2.5 hours on-ice each day. Each day will include a 60-minute morning skating session with Paul Matheson and an afternoon 90-minute skills session with Jessie Eldridge and the Jr Sharks Coaching staff and players. Players will also have a 1-hour dryland session. Goalies will receive 60-minutesr of goalie-specific training in the morning and a 90-minute session in the afternoon.
PLUS: Each participant will receive a camp jersey. (Players will indicate their size during registration)
Where: Peggy Hill Community Center @ 171 Mapleton Avenue, Barrie
Cost: $375
Family Discount: $25.00 for the second and every subsequent child registered from the same family.
Age groups: camp is open to all female U9, U11, and U13 players, from all levels and associations.
Players will be divided into three groups - of which one group will be specifically for defense players.
Group assignment and schedules will be sent in August.
Each group of will be capped to maintain the desired player to coach ratio.
Each group will also be capped at 4 goalies.
Highlights of the week include:
2.5 hours of ice time per day
5 to 1 player to coach ratio (or better!)
Daily skating instruction to improve stride, balance, agility, speed, and explosive starts.
Instruction on how to improve puck control, passing and shooting skills, both stationary and while moving.
REGISTRATION IS NOW OPEN!
Click here to register and select the "2023 Jr. Sharks Summer Camp" registration option for your age group.
Questions about camp? Email: jrsharkscamp@bwha.ca