Sponsorship
---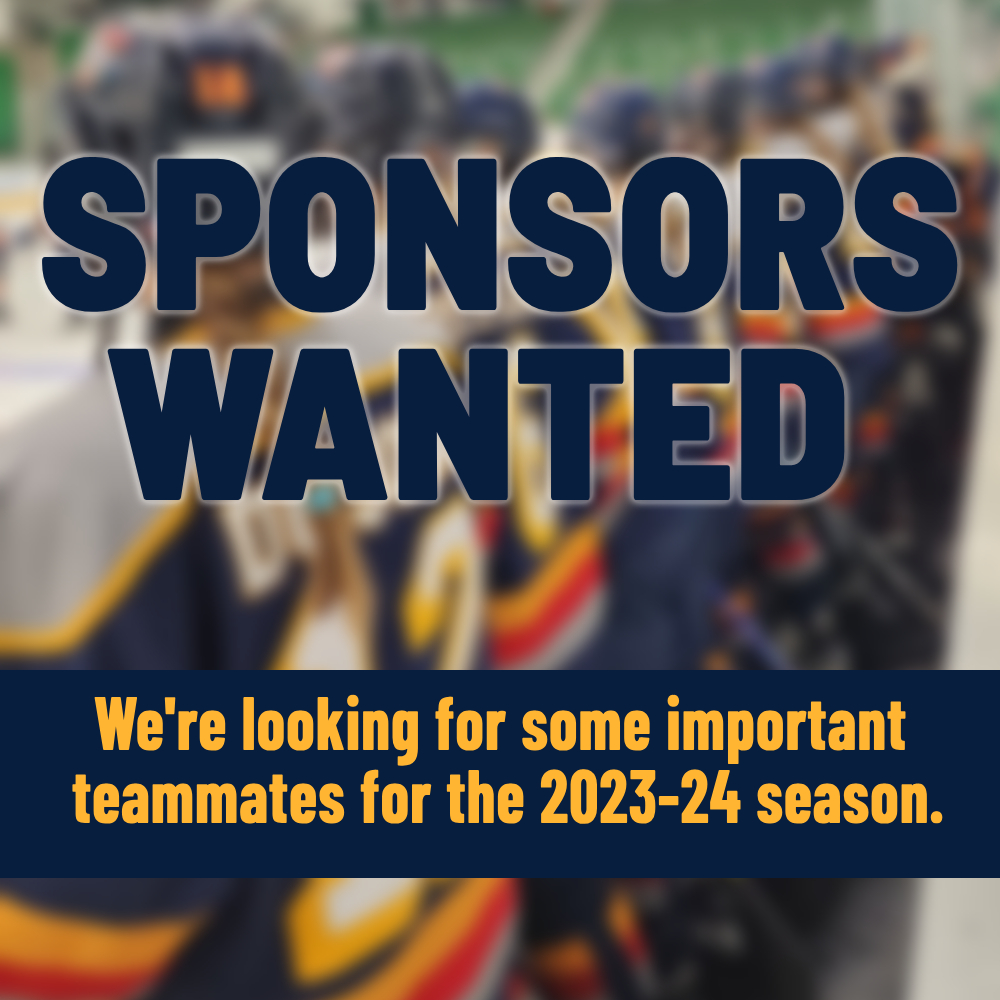 A successful hockey team requires more than just hard work on the ice - a truly elite hockey program requires the support of the entire community. To help make our 2023-2024 season successful, we're looking for community sponsors.
The Barrie Jr. Sharks are committed to providing quality hockey opportunities and a comprehensive hockey program that represents the pinnacle of development for young athletes. Players who have reached the Jr Hockey Level have demonstrated exceptional dedication and skill, making them not only outstanding athletes but also inspiring leaders and role models for our younger players.
By sponsoring the Barrie Jr Sharks, you become a part of our mission to shape the next generation of leaders both on and off the ice. We seek partners who share our vision for leadership, understanding the transformative power of investing in these remarkable young athletes. Your support will contribute to their growth, helping them to become leaders in their sport, their communities, and beyond.
While your support is crucial to our elite athletes this is about more than giving, as the Barrie Jr. Sharks offer valuable opportunities to present your company and products to our fans, through game day exposure and our active social media channels.
In return, as a sponsor, you will benefit from increased brand exposure, targeted marketing to a passionate audience, positive brand association with a socially responsible cause, and networking opportunities with influential figures in our community. By joining forces with us, you will demonstrate your commitment to gender equality, inspire future generations, and gain valuable exposure to a growing fanbase.
"Supporting equality and women in hockey is not just about leveling the playing field; it is about creating a society that embraces fairness, inclusivity, and opportunity for all. By investing in the Barrie Jr Sharks program, you contribute to breaking down barriers and challenging gender stereotypes. Together, we can create a future where young female athletes are afforded the same opportunities and recognition as their male counterparts."
Shannon Murree - Title Sponsor and Management Committee Member
To learn more about the value in being a Barrie Jr. Sharks sponsor, check out our 2023-24 Sponsorship Guide which details all of the opportunities available.
Or check our our quick one-page sponsorship summary to find out how you can get involved.
Questions? Ready to join our team? Contact Team Manger Rob Hardy at jrsharks-manager@bwha.ca.