About Our Program
---
The Barrie Junior Sharks hockey program has been developed to meet the needs of elite level players from Barrie and the surrounding Central Ontario region to realize their goals of playing hockey at the collegiate level. Since our inaugural season in 2011, our program has been fortunate to have over 40 of our players move on to NCAA Div I & III and U SPORTS (formally CIS).
?Our mission is to enhance hockey experiences by promoting camaraderie and a sense of community among Jr Sharks families. While we are proud to compete in the PWHL, winning will always be a by-product of a healthy, well-guided process, and never an end that justifies the means. We believe that it's not just about the final result, it's about how we choose to get there. It matters what style of hockey we play, it matters who we did it with, and it matters that we are good role models to those that look up to us.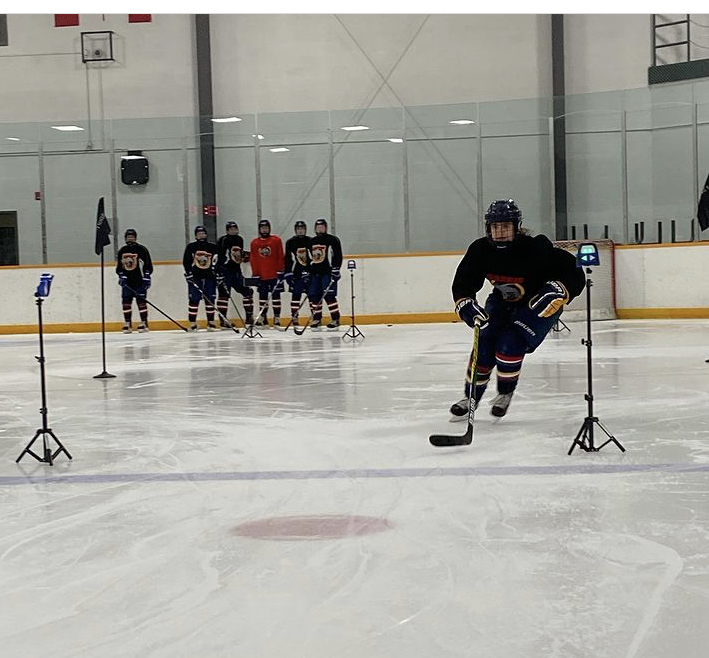 The Barrie Jr Sharks program will:
Teach players the ethics, rules, fundamentals, and skills of playing at the next level.
Build in players valuable and transferable skills like collaboration, communication, character, and leadership
Develop in players lifelong, healthy habits of fitness and stress management.
Provide healthy competition, thus instilling in each player the best principles of good sportsmanship.
Add to the fabric of all our Jr Shark players' experiences through spirited community building.
Jr. Shark players will be challenged to work hard, improve both on and off the ice, and have fun in the process. They will gain confidence by reaching farther than they believed they could; and feel pride in accomplishing things together as a group that are greater than would ever be possible alone.
Playing in the best amateur female hockey league in world, requires the amenities to match. Jr Shark players will have access to:
Their own customized fully supplied private locker room
Equipment Manager
High Level On-ice Instruction
Expert Team of Certified Strength & Conditioning Coaches
Athletic/Physiotherapists
Orthopedic Surgeon
Sports Nutrition and Mental Performance Coaches
Educational Tutoring
Laundry Service
Billeting Program
If you're interested in becoming a Jr Shark please visit our Recruitment Page.